Share your Ideas with Pip
Challenges listing
Welcome to the Challenges Page. This is where you can submit your ideas for Pip, vote and comment on them and become part of an idea by subscribing to it. Challenges are open for a period of time as indicated on each challenge and focus on a specific obstacle that Pip is facing, or a fun area of interest that Pip may use to make you, her community, part of her Vendée Globe experience. We look forward to hearing your ideas. To find out more about how the process works, click "How It Works" in the main navigation bar above.
Over the course of Pip's adventure, she faces many weather conditions that impact the speed her boat can travel at. What do you think will be the maximum speed (in knots) her boat will be able to sail at? Place your bets!
Join In
As Pip's adventure continues, we'd love to hear your ideas on the design of her next boat. What would it look like, inside and out? If it had foils, what would they be like? One of the biggest constraints designers have to deal with is weight. Share your ideas from the most ambitious to the most practical.
Join In
During Pip's race, she will cross the equator, not once, but twice! This is a huge feat for any seafarer. How long do you think it will take Pip to reach the equator heading south and again back home? Share your best guess.
Join In
The Vendée Globe is one of the world's toughest endurance challenges. On average, it takes over three months to complete. How many days will it take Pip to complete the race? Send us your best guess!
Join In
As Pip gets ready to set sail for 3 months, she'd love your suggestions on how you would prepare for such a long challenge. How can she get ahead of the competition early? What tips do you have for her to prepare? Share your ideas.
Join In
Over the course of Pip's three month Vendée Globe race it is likely rain will be a challenge she needs to contend with! But just how many days of rain do you think Pip will see in 3 months?
Join In
Selfie shots can become repetitive and don't always convey the power and majesty of sailing on a vast ocean. How can Pip take more creative pictures using her waterproof GoPro's and adapting equipment - is there a way she can safely get a camera airborne or take a shot at water level, without losing her camera or putting herself at risk? Any solutions need to take into account that the boat can travel around 30mph and as a result the force of waves and water against equipment can be huge.  
Join In
Pip has had a carbon bucket seat built for the boat which is a big improvement from sitting on the boat floor. She will be spending a huge amount of time using it over three months in the Vendee Globe: navigating, sleeping, eating, cooking, making repairs, reading, and writing in this chair as well as being a safe place for when waters are rough. So it needs to be as comfortable, functional and practical as possible. We're looking for your suggestions on ways the chair can be used and adapted? The key design parameters are that the chair has to be lightweight and robust, and it should not easily trip Pip up, hurt her if fallen onto it, or break off.
Join In
Adverse and irregular wind speeds are a huge part of sailing. What do you think will be the maximum wind speed I will face in the Vendée Globe? Place your best guess today!
Join In
Pip will be on her own for upwards of 90 days during the Vendee Globe and these last months gave the world a unexpected sample of what that is like. How do you stay at the top of your game during long periods of separation?
Join In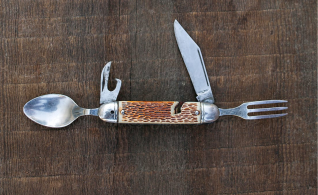 Pip cannot take a lot of equipment with her so having multi functionality items really helps her out. What items do you recommend her to take and why?
Join In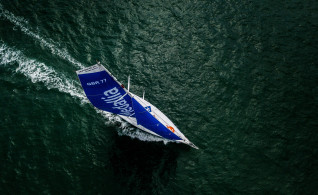 Pip gets regular weather reports so she can plot the best course and know what to expect. But if these reports stopped coming through, how could she predict the weather based on what she can see around her?
Join In
Archived
SAMPLE: Welcome to your first Crowdicity Challenge. To manage challenges you first need to be logged in with an administrators account. Next, click on the 'Crowd Management' tab at the top of the page. This will take you through to the management area of your community. From here you can manage your challenges, invite users, brand your community, configure your features and generally run the whole shebang. Why not click it now and get started.
View